Adventure Is In Our Name.
Ride into our "Outback" area past the road's end, traversing several refuge areas and sanctuary sites like the Wild Horse Estates Conservation easement. Along the way, we often see a variety of shore birds and other wildlife and of course our Colonial Spanish Mustangs.
Over 50 years since we started, today's "Outback" tour travels the same off-road area beyond Corolla that my parents used. We accommodate group tours for schools, club outings and wedding parties. We also arrange transportation to and from the 4-wheel drive area for special events.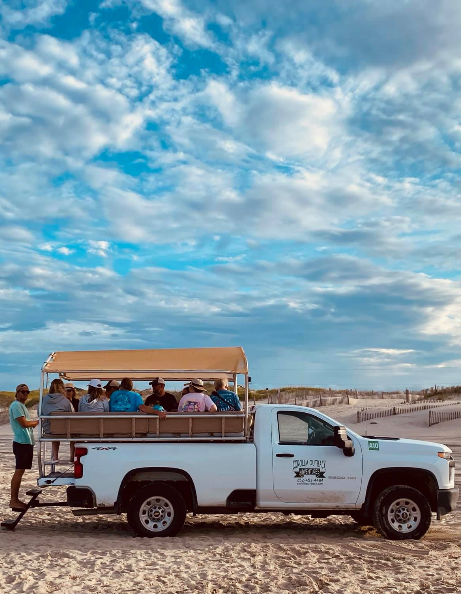 Experience The Best of #OBX
Voted Best of the Beach for Best Wild Horse Tour, our tours offer not just a memorable experience, but a journey through the best the Outer Banks has to offer.
Learn about our local history and lore, and view natures untouched variety of shore birds, wild horses, and much more. Our tours are curated and presented by Corolla's most experienced locals.
Book your Tour With Confidence
Safety Is Our Top Priority.
At Corolla Outback, we believe in creating top-tier memories with you and your group. In order to accomplish that, we need to be sure that each and every rider is safe.
Likewise, passengers under 45 pounds and those under the age of 5 are unable to join us due to North Carolina state seat belt laws. In the event of treacherous weather, we will be unable to embark on a tour. If you have any questions, please do not hesitate to give us a call.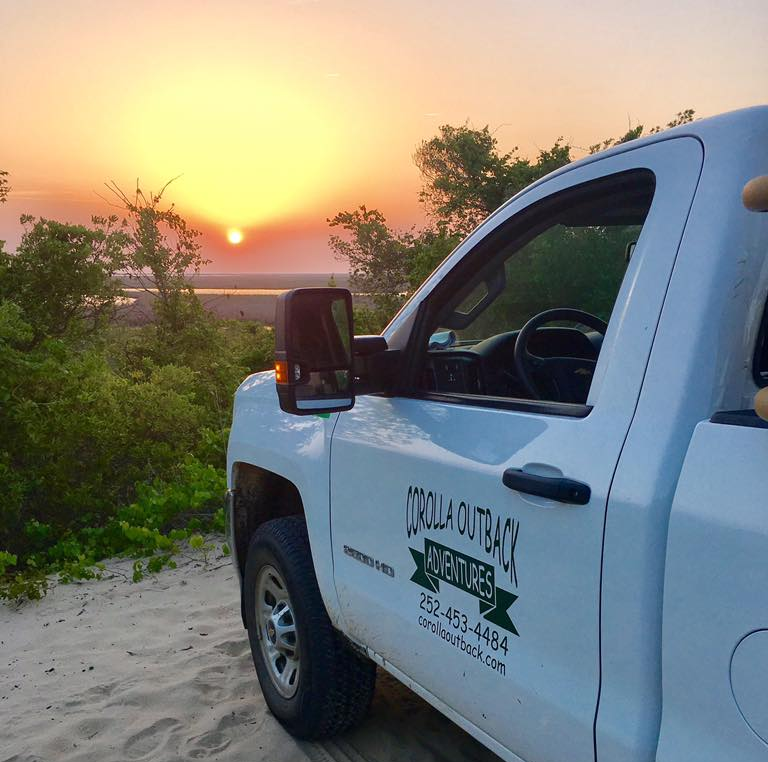 Had a great time with our guide, Chris. He was very informative, not only about the history of the horses, but about the community at large, the beach, real estate, residents, and a bunch more! We highly recommend using this particular vendor, and Chris, just one of the guides I assume, is loaded with personality! Definitely a highlight of our trip to the OBX.
I did a lot of research about these Corolla tours, I decided to choose this company after a brief 3 minute conversation with Jen, I booked a tour for my family on October 17th. Our children are between 18 and 24 years old and didn't want to do it, but as soon as we hit the beach the smiles were priceless. To watch the excitement and laughter on their faces was worth every penny. We felt like we were in another world for a full 2 hours.
We got to see 20-plus horses, including three foals. The view from the top of the sand dune is awesome, and Corolla Outback Adventures has it's own private land that they took us on, where most of the horses were at. The guides provided a lot of local information and history. Very interesting! It kept our young children engaged. Would recommend to any family looking for a good, relaxing time.
Ready To Start Your Next Adventure?
Experience the Outer Banks like you've never seen it before!